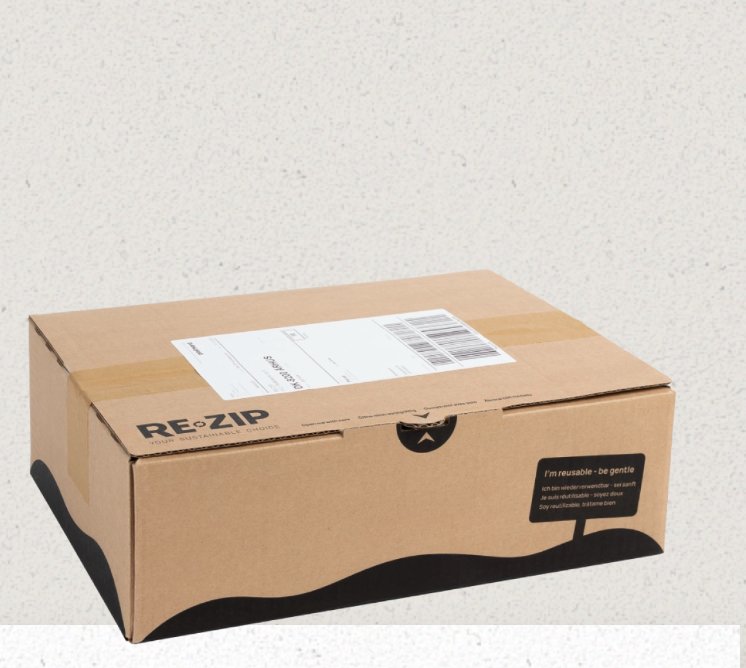 Ship your order with Circular Packaging for
Regular price
£ 2.00
/
Tax included.
Shipping
calculated at checkout.
Whilst all our packaging is kerbside recyclable and plastic-free, we're always looking at ways we can improve. Packaging is generally considered single use and whilst the boxes we ship orders out in may be reused, if we could work together to ensure their reuse, we'd cut packaging production and the emissions from that by a huge degree.
Say hello to circular RE-ZIP packaging.
RE-ZIP is a return system for circular packaging, which makes it possible to reuse the packaging for shipping several times.
All you need to do is to return the packaging and it will be used again.
Reusing the packaging reduces both CO2 and tree felling, compared to single-use packaging, and you also avoid a full bin.
A RE-ZIP packaging is designed to reduce CO2 emissions even at the first or second time it is used (depending on the type of packaging).
How it works:
- Add this RE-ZIP product to your cart
- Receive your goods in the circular packaging
- Return the folded RE-ZIP at a Drop Point - free of charge. Pop it in a post box or find your nearest Drop Point in the RE-ZIP app.
All RE-ZIP packaging folds up, making it easy to return. Return postage is also free.