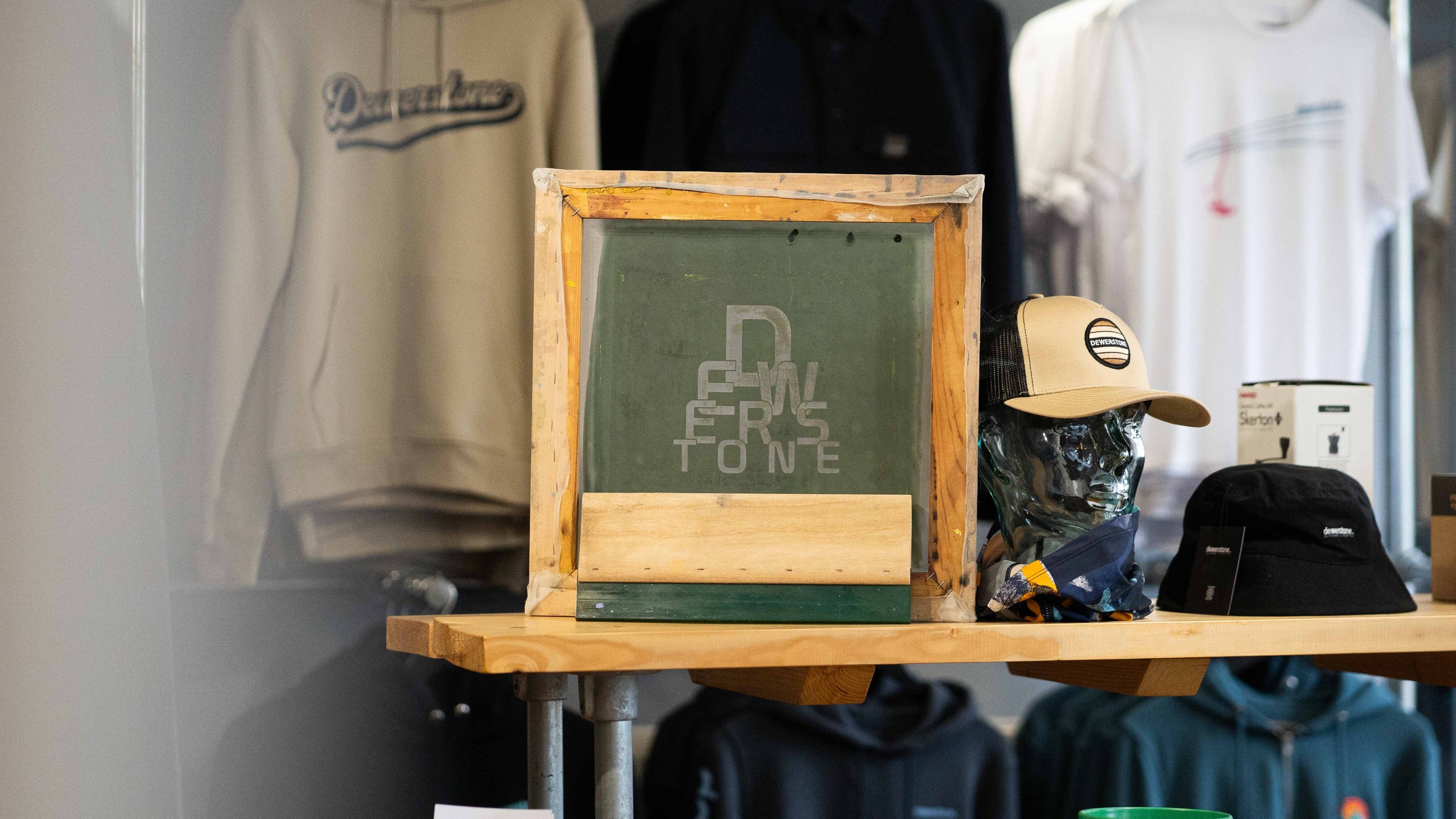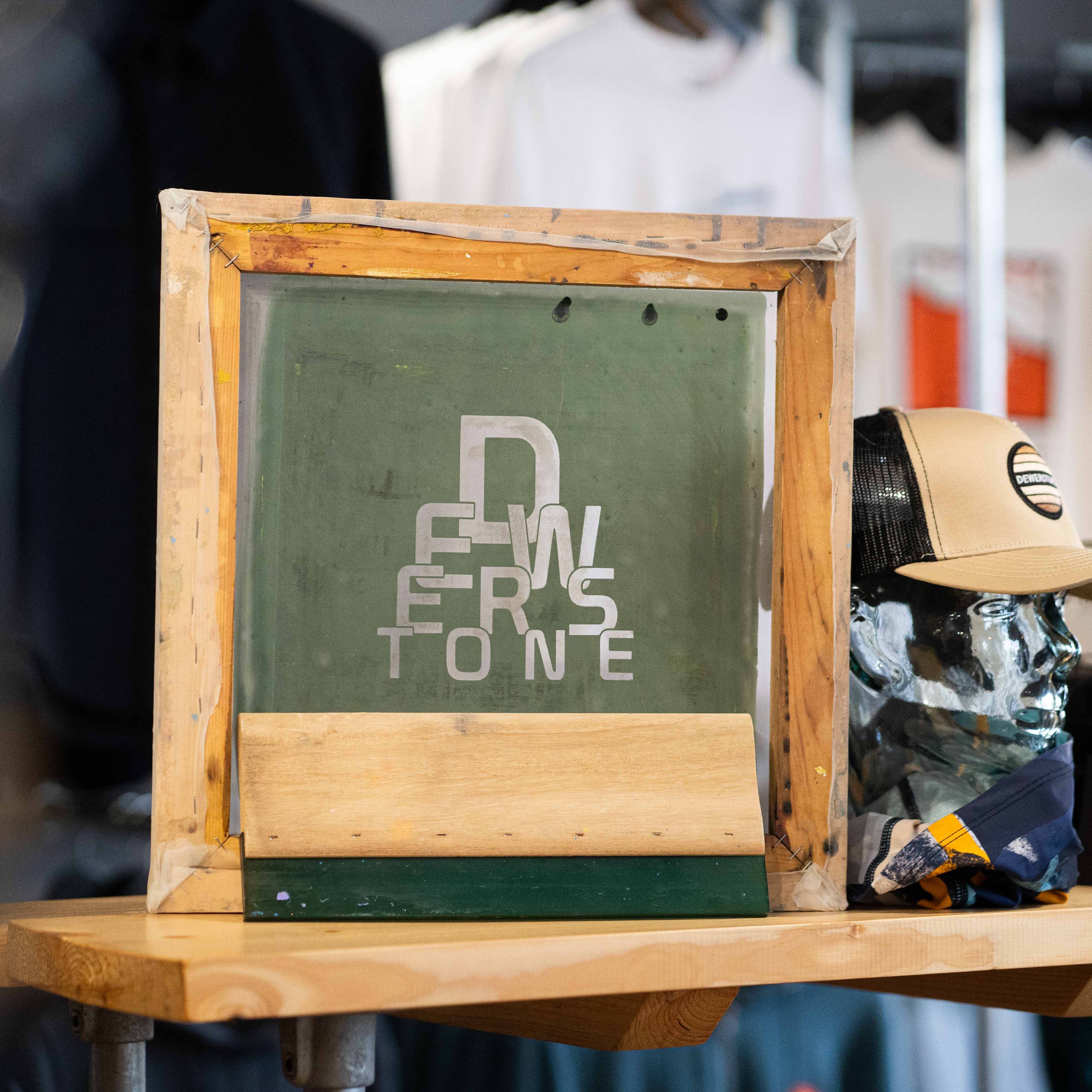 10 YEARS OF DEWERSTONE
As part of our 10 years of dewerstone celebrations we'll be hosting a 'print your own dewerstone t shirt' at our Princetown store.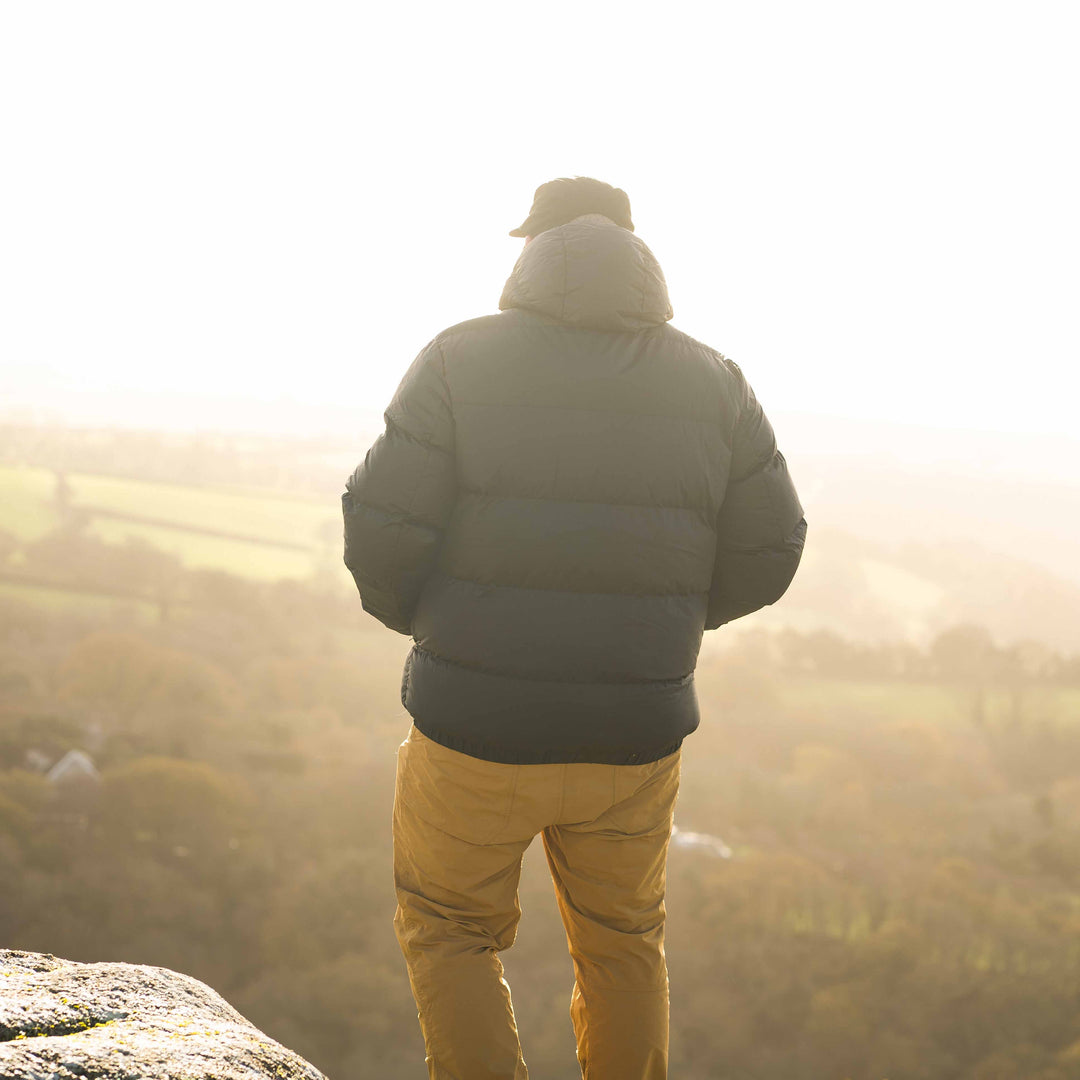 We've been Screen Printing for 10 years
From the humble beginnings in the garage, our screen printing facility is now one of the most advanced in the UK.
We use state of the art machinery, Pantone perfect colour matching and run the whole operation from an iPad.. but it's not always been like that!
Join us in store as we go back to our roots with hand pulled prints. Come and screen print with us like we used to do it 10 years ago in the garage.
Print with us
On the 9th of September you can screen print your own limited edition dewerstone t shirt, in our Princetown store.
We'll guide you through the process so you can walk away wearing your very own one of a kind dewerstone tee!
We'll have a selection of tote bags you can turn up and print on to, but for printing your own t shirt, please select your size in advance here: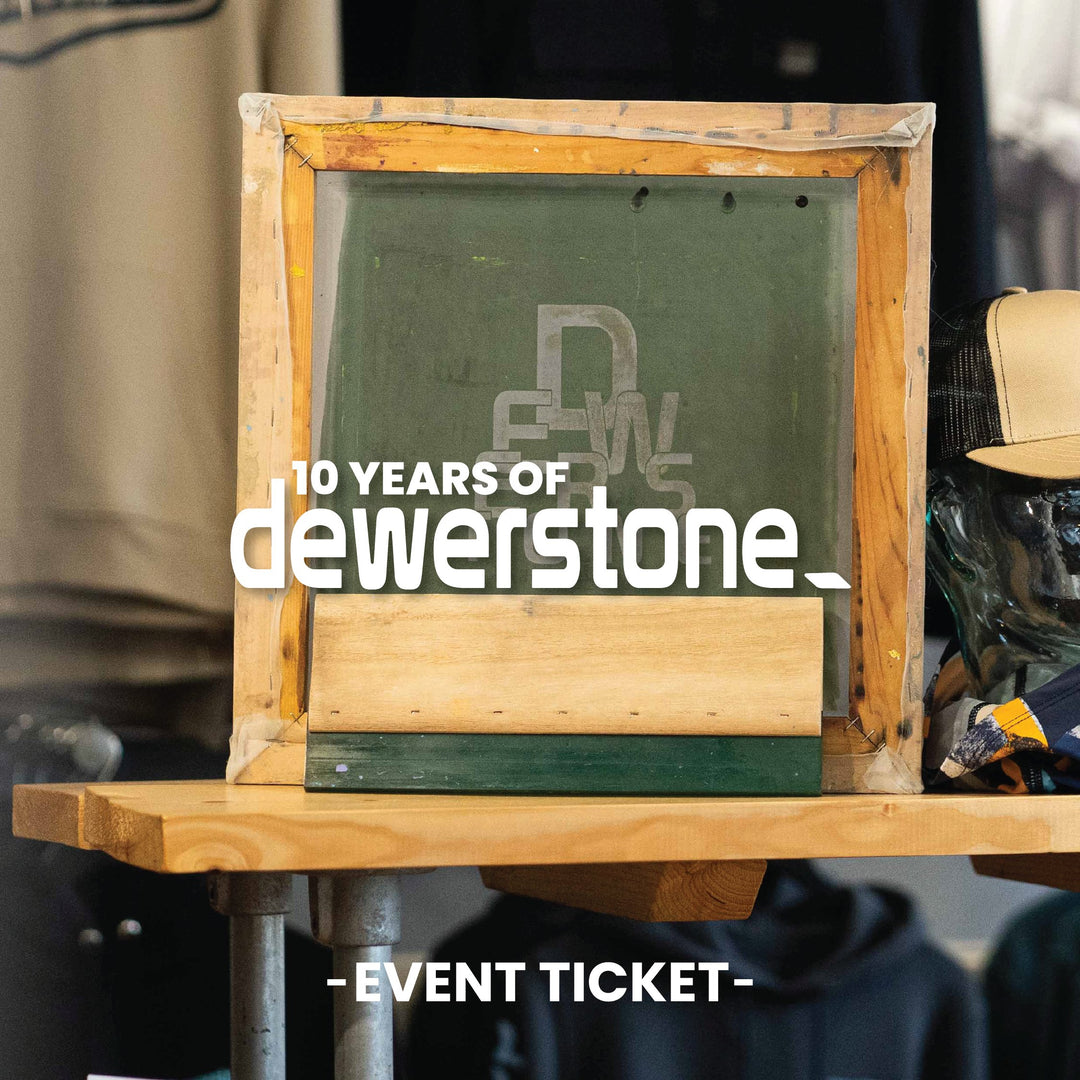 🌱 TOGETHER WE CAN DO AMAZING THINGS FOR OUR PLANET 🌎